Suggestions on the use of magic sponges
Pubdate:2018-03-07
Magic sponge is also called nano sponge, cleaning sponge, magic eraser, adopts the fourth generation new nanotechnology with special hole structure of foam, is new environmentally friendly cleaning products. It has the characteristics of tasteless, non-toxic and harmless, pure white is the main color of nano sponge.
Nano sponge can effectively clean tea stains, dirt, scale, soap scum. For smooth surface (such as ceramic, plastic, glass, stainless steel), can play a good decontamination effect.
The use of the product only needs water, no cleaning detergent, strong decontamination, time-saving, labor saving, convenient, gently wipe to remove stains.
The physical method of decontamination, rely on nano openings structure, adsorption wiping stains, does not rely on any chemical detergent to help.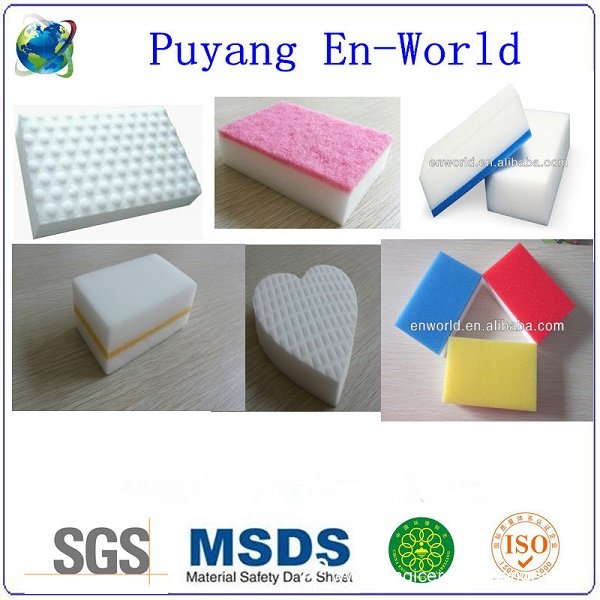 Magic sponge have different type
The application of nano sponge is very wide:
1.ceramics: dishes, tableware, tea set, toilet, bathtub, tug pool, pooling, mosaic, tile and other stains.
2.plastic products: plastic tables and chairs, plastic steel windows, shower rooms, children's toys, plastic slippers, plastic trash cans and other stains.
3.office equipment: desk, computer (keyboard), printer, copier, fax machine, telephone, pen, ink and other surface stains.
4.electrical appliances: TV, fridge, washing machine, air conditioner, microwave oven, fan, rice cooker, sterilizing cupboard and other stains.
5.glass products: windows and doors glass, decorative glass, vase, lamps and stains.
6.leather products: Automobile and its interior, leather furniture, sofa, leather bag, tourist shoes and other stains, after cleaning need leather lubricants for maintenance.
7.hardware products: lock, switch socket, wire, cutting tool and other stains.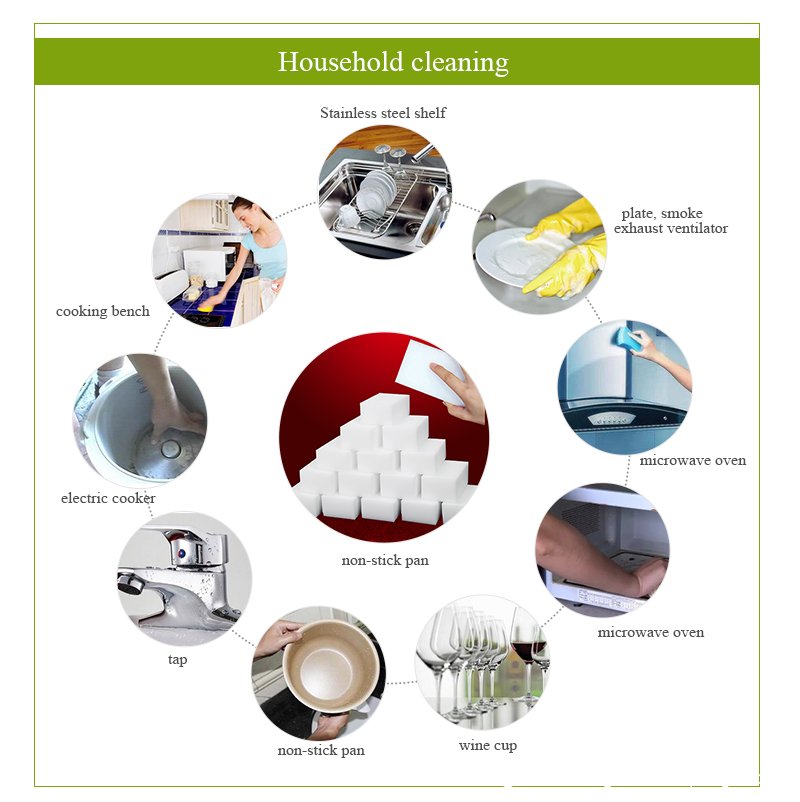 Application of magic cleaning sponge
The adsorption capacity of the product is particularly effective, in order to better care items in your home, kindly suggestion in the following caution:
1.oil terribleplace (for example: lampblack machine, for a long time without cleaning the stove, etc.) because of heavy oil will close and the magic sponge adsorption, it is difficult to clean down, so the the situation is not recommended; can use detergent to remove surface oil, then nano sponge wipe dirt deep step.
2.for leather products, the effect of the nano sponge on the leather is obvious, especially the artificial leathe. Because the adsorption capacity of nano sponge is very strong, it is easy to fade or dyed leather products. Please try it in the obscure place first, and the effect can be widely used.
3.for the painted screen of electronic product (such as computer, television, camera, etc.) because of concerns about the process of coating to wipe will affect visual effect, so as far as possible to avoid to wipe it.
4.used in electrical products, you should squeeze extra water from sponge, to avoid the risk of electric shock.
5.Magic sponge is different from the traditional sponge. It will be reduce in the process of use (as well as the eraser). It is a normal phenomenon.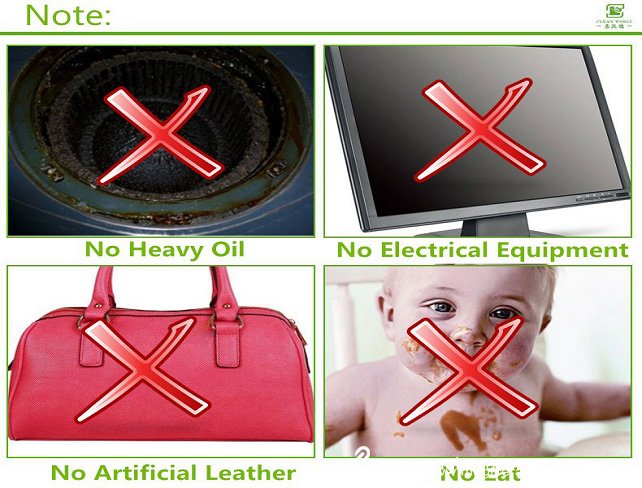 Suggestions on the use of magic sponges
Welcome to contact us by enworld05@enworldchina.com
PRE:Can melamine nano sponge clean car?
NEXT:Cleaning tips of clean world magic sponge
Leave a message
Kindly leave your requirement about magic eraser sponge in below form, we will back to you ASAP once we got your message.