World best selling products melamine magic sponge.
Pubdate:2017-11-03
Melamine magic sponge, it is a new style cleaning products 21st century. The most remarkable advantage is that it only need a little water, needn't any detergent, can easily remove stains and old dirts. So with it, you can save water, money and labor during cleaning.
Now melamine magic sponge is recognized as an Eco-Friendly product. And it is popular all over the world. It has a broad market space, is the best selling products in the world.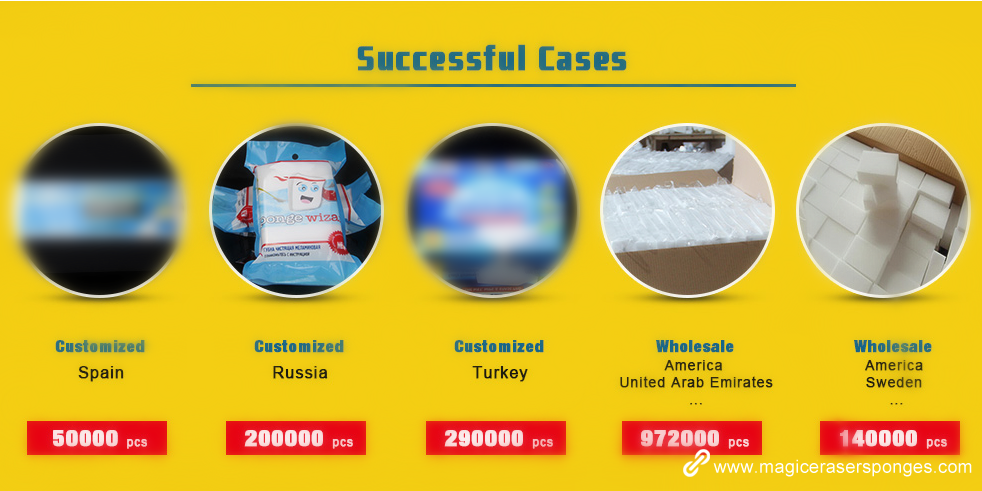 Sponge successful cases
Why it is so popular? First, It is very easy to use. Second, it can be widely used to clean any dirty place.


Using Method:


Step 1:wet the sponge with water
Step 2:gently squeeze the extra water.
Step 3:gently wipe the need to clean the parts.
Step 4:wipe the surface with dry cloth.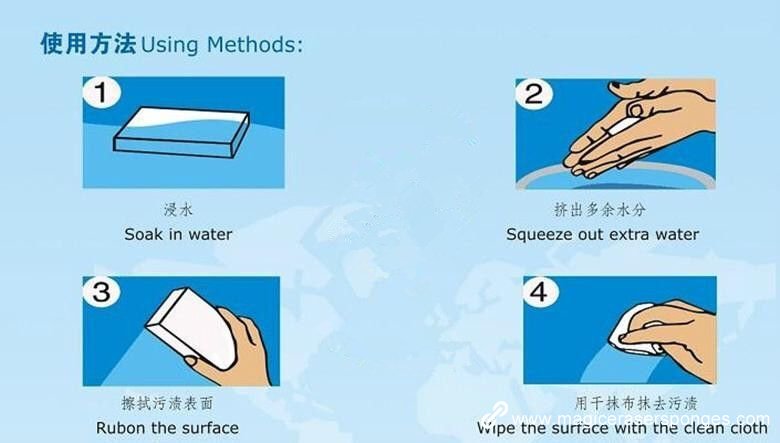 Using method
Using Scopes:
1.Ceramic: bowels, dishes, tableware, tea set, sanitary fittings, mosaic tiles, ceramic tiles, etc.

2.Plastic: desk&chair, shower rooms, PVC windows and doors, slippers, ash-bins, toys,etc.

3.Office equipment: computers, printers, duplicators, fax machines, etc.

4.Home appliances: TV, iceboxes, washing machines, air-conditions, micro-wave ovens, electric cookers, etc.

5.Glass: glass doors and windows, ornamental glass, vases, lamps and lanterns, etc.

6.Leather: cars and its interior trim part, leather furniture, leather bags, shoes,etc.

7.Hardware: locksets, sockets, wire, etc.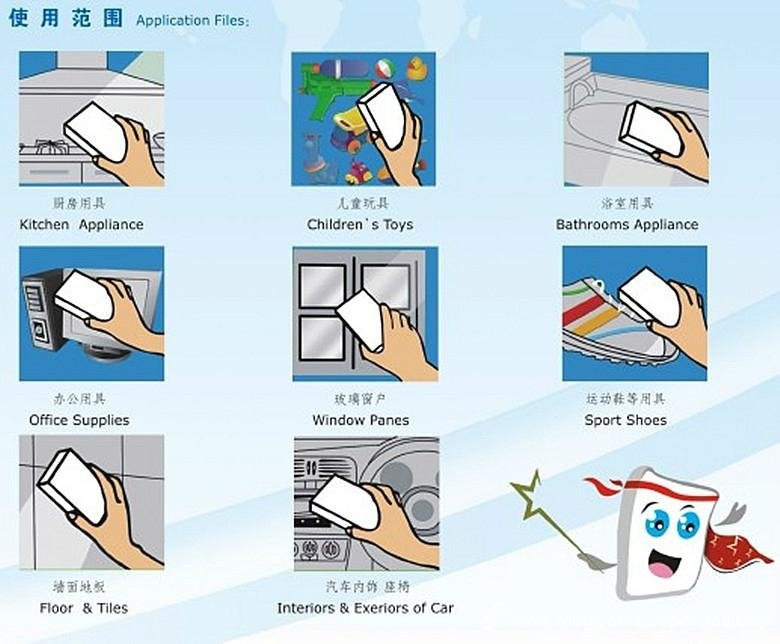 Using scopes

For melamine magic sponge, if you have any demand, please feel free to contact us at any time!
PRE:Can the melamine sponge clean the car?
NEXT:How to clean small white shoes?
Leave a message
Kindly leave your requirement about magic eraser sponge in below form, we will back to you ASAP once we got your message.