Double sides design, one side is white sponge, another side is colored scouring pad with special abrasive, suitable for multipurpose cleaning of all kinds of kitchen ware. Magic Melamine sponge Composite Scouring Pad creates a revolutionary cleaning method ---- absorb away the stains. Scouring pad can protect the sponge from rupture and absorb the water streak which helps speed drying.
Contains no chemicals, not any detergent needed, cleaning with water only ! No hurt to skin, protect your hands from chemicals harm. Powerful grease stains removing capacity, 99.9% anti-bacterial, Eco-friendly, do not hurt hands ! Easy to remove dirt, no scratches. Save water, save time and save energy.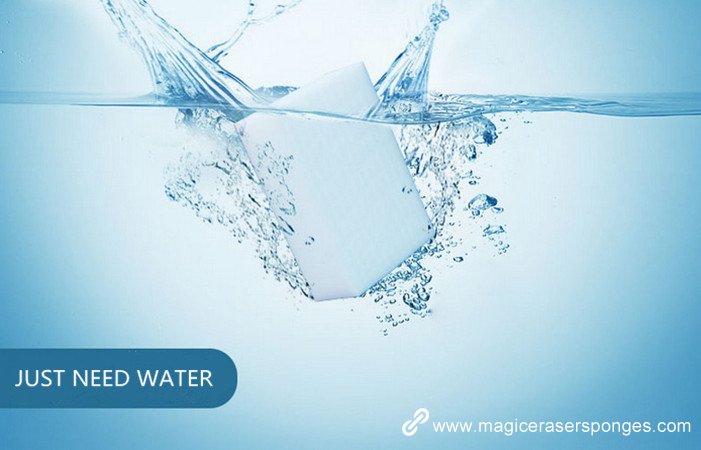 Melamine sponge just need water can clean stains
1.Need water only, needn't detergent
5.More powerful cleaning capacity
Six characteristics: time-saving, laboriousness, money-saving,convenient, eco-friendly and healthy.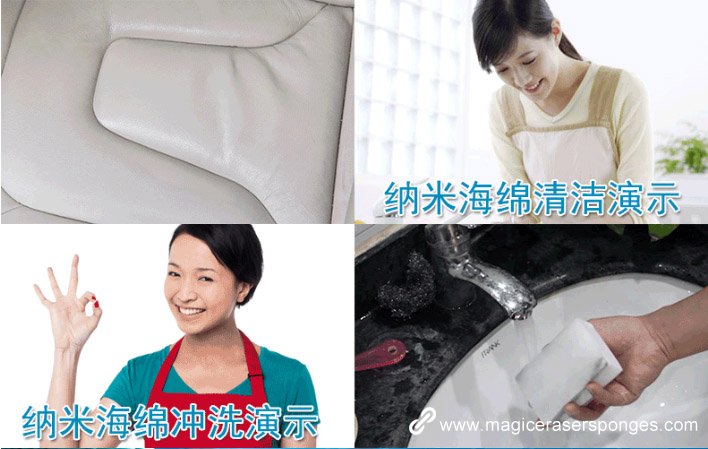 Melamine sponge has magic power in cleaning
Clean up car interiors, leather chairs, mirrors, seats, steering wheel, household appliances, wood surface, wall, doors, and floors, sofa, athletic shoes, purse, plastic surface, cups, etc.
You should know the correct way to use the magic melamine sponge. The more appropriate you use , the longer it can be used.
Step1:put magic sponge soaked in clean water.
Step2:gently squeeze excess water.
Step3:gently wipe the need to clean the parts.
Step4:after wiping up the dirt with a dry cloth.
Step5:will use the magic of the sponge into the water after soaking, don't have to rub, dirty can dissolve out, repeatedly used again.