Why magic eraser sponge has strong decontamination ability?
Pubdate:2017-08-08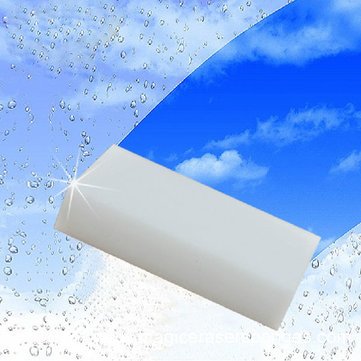 Eco-friendly magic eraser sponge
Magic eraser sponge, also called nano magic eraser, or melamine sponge, is a kind of pure white multarticulate body with special structure made by new nanotechnology. In the early 21st century it was discovered that melamine foam is an effective abrasive cleaner.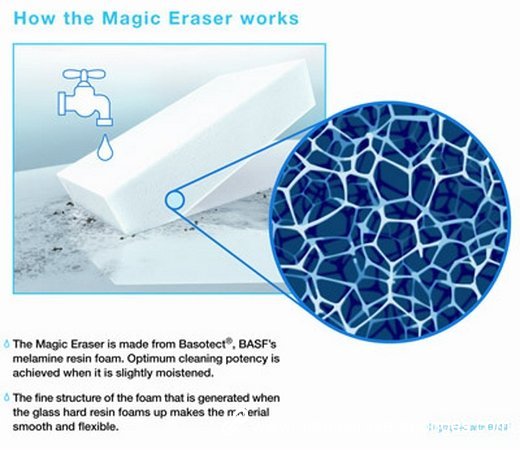 Magic sponge working principle
Working principle:
The open-cell foam is microporous and its polymeric substance is very hard, so that when used for cleaning it works like extremely fine sandpaper, getting into tiny grooves and pits in the object being cleaned. On a larger scale the material feels soft. Because the reticulated foam bubbles interconnect, its structure is a 3D network of very hard strands, when compared to the array of separate bubbles in a material such as expanded polystyrene foam (for example, Styrofoam).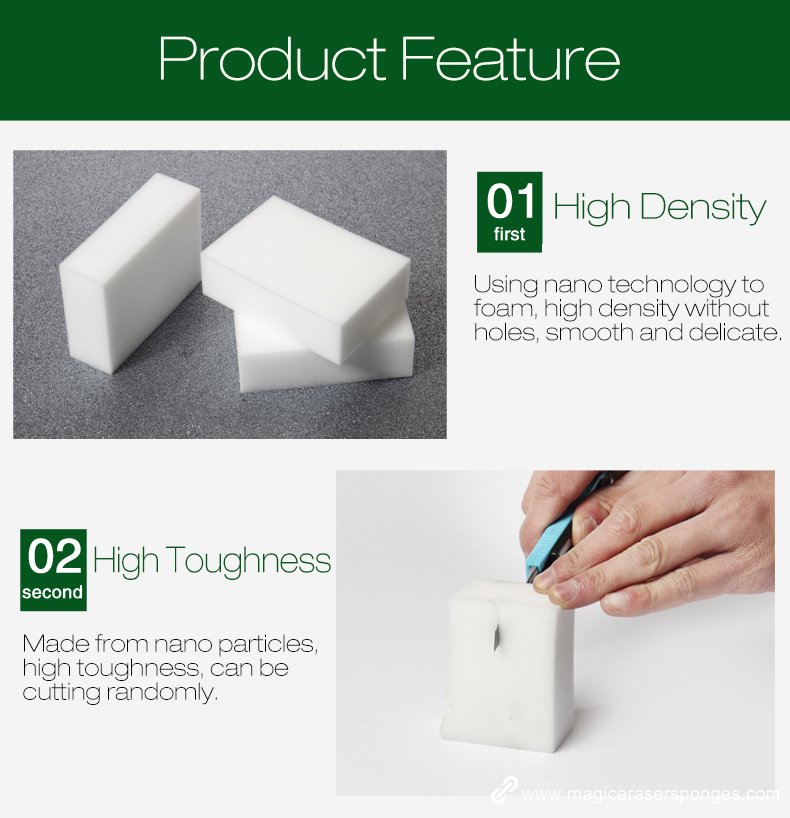 Product feature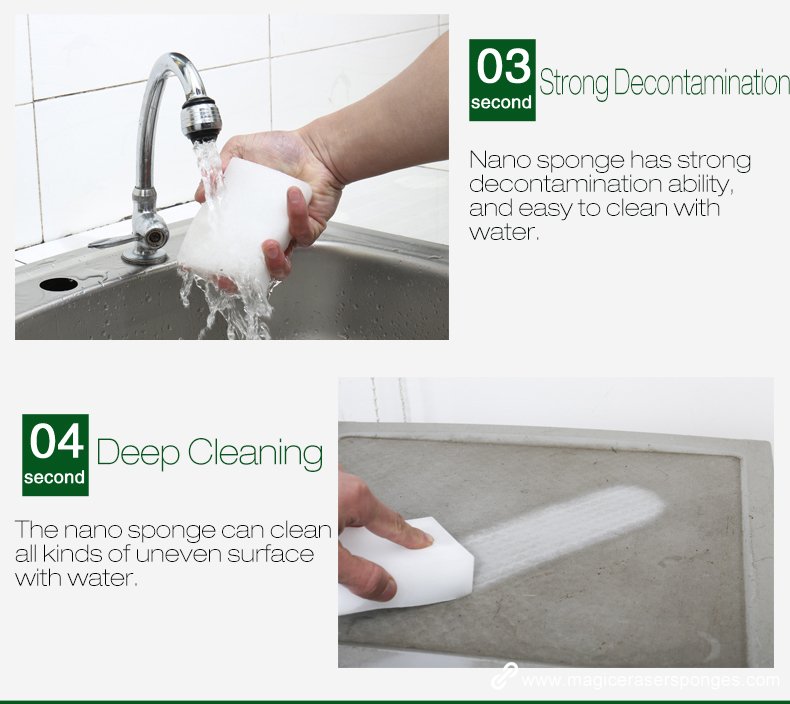 Product feature
Relying on the internal nanometer particle, it seems there are countless super mini cleaners working inside. Magic eraser sponge has magic power in cleaning, eraser sponge can absorb any stains just with water, without any detergent.During the cleaning,there is only physical changes,do not like the detergent has chemical changes.This is why the magic earser sponge has very strong

decontamination ability.
PRE:The application of melamine sponge
NEXT:nothing
Leave a message
Kindly leave your requirement about magic eraser sponge in below form, we will back to you ASAP once we got your message.