Something about the magic eraser sponge for house cleaning
Pubdate:2016-12-29
The introduction of the magic eraser sponge:
Brighten up your home by helping to renew its surfaces. Magic eraser sponge will help your walls, baseboards, floors, switch plates, blinds and more look like new again by easily removing scuff marks and dirt. To discover the cleaning possibilities, simply take a swipe. Its water-activated micro-scrubbers reach into the surface grooves, lifting away built up grease and soap scum. The magic eraser sponge is so powerful that each swipe removes more grime than the leading all-purpose spray cleaner, and it has no harsh chemicals. Before long, you'll be back to the things you love best in a brighter, cleaner space.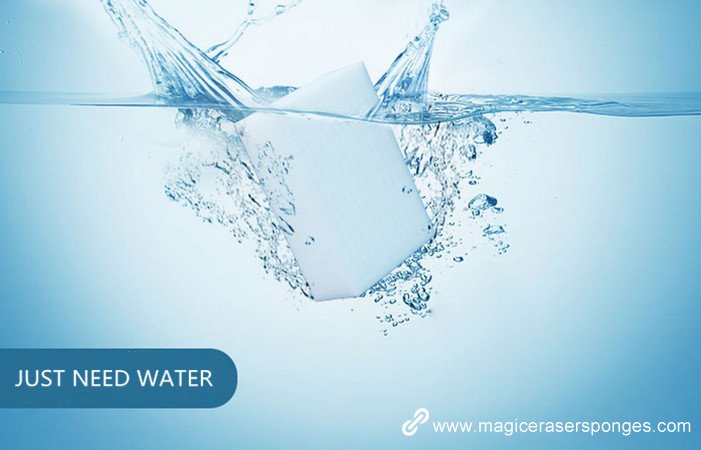 Magic eraser sponge picture
Magic eraser sponge features in house cleaning:
Powerful Multi Purpose Cleaning with Water Alone
Water Activated Microscrubbers lift and remove dirt around your home
Great for multi purpose cleaning on car windshield glass, leather athletic shoes, walls, doors, baseboards, glass table tops and more.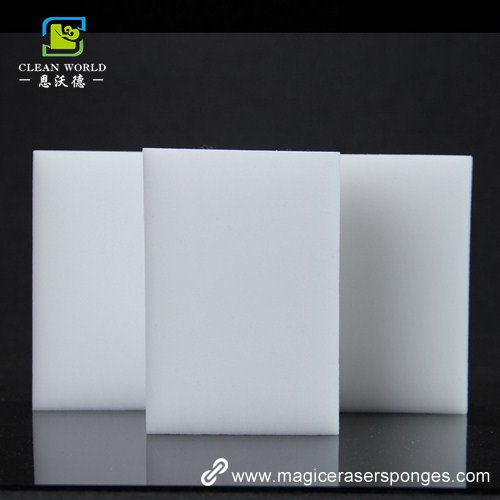 Magie eraser sponge just need water can clean stains
How to use the magic eraser sponge to clean stains?
1. The magic eraser sponge just use water only, no need for detergent. It is easy to use and also can be cut different sizes according to the using requirements.
2. Soak magic eraser sponge in water and squeeze out water gently, then use the magic eraser sponge to wipe the dirts.
3. Do not using the magic eraser wipe very hard to avoid damaging the magic eraser.
4. Magic eraser will gradually become smaller and smaller during use due to wear, like the pencil eraser do.
5.Do not wring magic eraser after using, let magic eraser dry naturally then use it next time.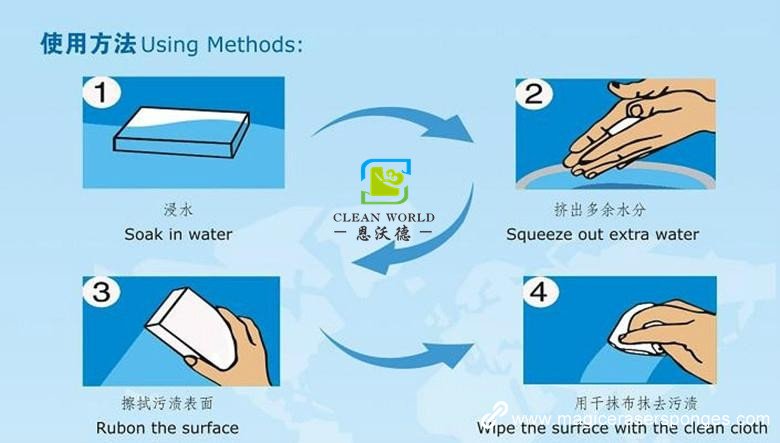 Magic eraser sponge using method
PRE:Does Melamine Sponge becomes smaller and smaller after using?
NEXT:Amazon Hot Seller Magic Sponge Eraser For Cleaning
Leave a message
Kindly leave your requirement about magic eraser sponge in below form, we will back to you ASAP once we got your message.