Henan Secretary of the Provincial Party Committee Xie Fuzhan Came to Inspect Henan Enworld Industrial Limited Company
Pubdate:2018-05-17
21st March, Henan secretary of the provincial party committee Xie Fuzhan and Hua county leaders came to Enworld for inspection and guidance. They inspired us that Enworld is supposed to continue the poverty alleviation work.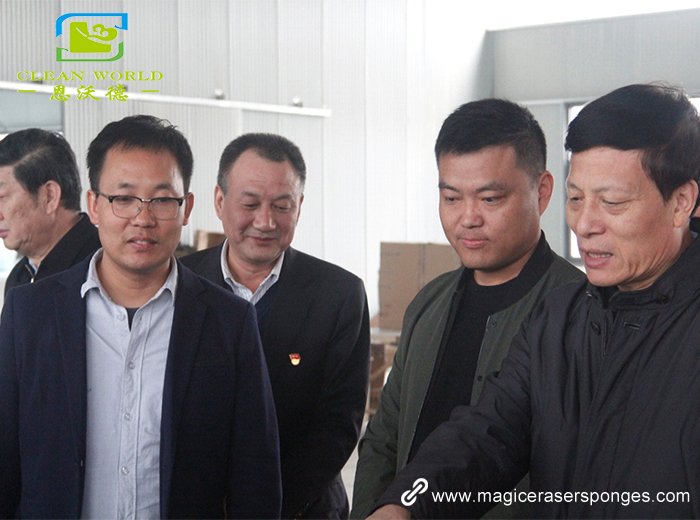 The provincial party committee Xie Fuzhan looked around the Enworld melamine eraser sponge company and leaders got interested in our magic eraser. We show the right usage of melamine sponges. Leaders said this kind of eco-friendly material should be lasted and encouraged.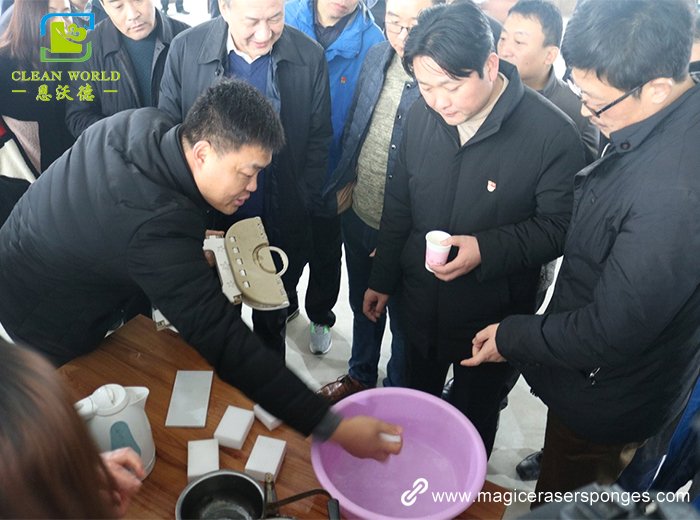 Leaders checked the package of Enworld melamine sponges. They hope our company can develop better and lead the people in surroundings to work near home.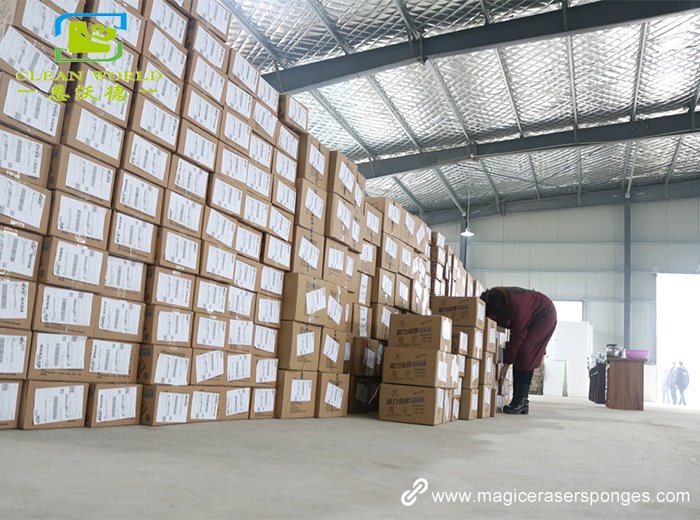 Prev:
Henan Vice-governor Wang Tie Come Here To Inspect Enworld Melamine Sponge Manufacturer
Next:
Why the Magic Eraser Sponge just use water to get strong clean powerful?
Leave a message
Kindly leave your requirement about magic eraser sponge in below form, we will back to you ASAP once we got your message.